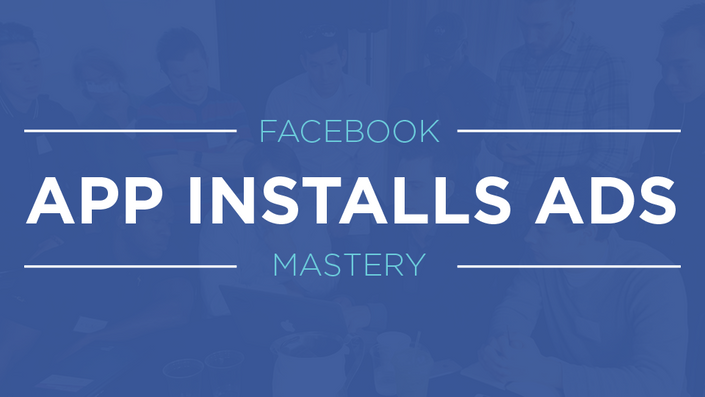 Facebook App Install Ads Mastery
Become a FB Paid Traffic Expert and Scale Your App Business in 2018
After you take this course you will be able to:
Acquire high value users for your app with a proven step-by-step system


Improve your ad performance by reducing your cost per install and increasing ROI


Scale your ad spend efficiently by protecting your CPI and increasing ROI


Become a master targeter on FB and learn to target the perfect audience for any app in any niche



Optimize your ads to acquire users who are most likely to spend $$ in your app, and increase user value
YO! Forget The LONG Sales Copy
Here is proof...
Stephen Mimiaga
"

I freaked out when I saw my app in the top rankings on the App Store. Hit top 10 within 8 days of releasing my very first app following all
the steps that Manol laid out in his course. This is by far the best investment I ever made. It just works!"
His app reached top 10 in the App Store in just 8 days
Paid off his $1K investment in the course in just a week

Acquired massive amount of app installs at a profit
Cost per App Install dropped from $2.95 to $0.88 CPI

Acquired massive amount of app installs at a profit

And his app Swimoji hit #1 in US Sport category
Dario & Ryan
Founders at Flow Motion Entertainment, and Social gaming experts with +5MM App Downloads
Results:

Acquired +25,000 App Installs at $0.12 CPI for their newest game (in just 7 days after game release)


Consistently scaling high budget FB campaigns at a profit
Muoyo Okome
Founder of Daily Spark, App Business Mentor with +12MM App Downloads
Results:
Muoyo's new app reached Top 10 in US Entertainment

He made $1,000 revenue in just 4 days after launching his first FB campaign
Cire Drop
Cire borrowed money from friends to join the course. And he paid off his investment in the first week.
Scaled his FB ad spend acquiring users at $0.45 Cost per Install on a $2.99 paid app
His app reached Top 10 in US, UK and FR
Maid over $1k in his first week and paid off his investment in the course
The course includes:


1. The 7 Steps System for Profitable App Install Ads
So you have a complete blueprint that will take you step-by-step through the entire process of building a campaign, targeting, optimizing and scaling your ads.
Manol used this exact system to scale multiple business from $100 to $15K ad spend per day.
Covers the complete process from building the campaign to scaling at a profit
2. High Affinity Targeting System HATS
So you know how to target the perfect audience for your app
Learn how to target people who are most likely to install your app and spend $$ in your app.
Learn the high affinity targeting hack that has transformed businesses overnight
Watch multiple examples of how to find highly targeted audiences in different niches
3. Pitmoji - Top Grossing App Case Study
Manol is taking you behind the scenes of how he uses Facebook paid traffic to get a brand new paid app to the top charts in the App Store while scaling at a profit.
Watch the entire process from launching ads, testing creative and scaling spend at a profit
The optimization strategy Manol uses to reduce his CPI from $10 to $0.80 CPI in just 3 days.
See it live how to use Facebook paid traffic to control your App Store ranking and always keep your app in top 10
4. The Accelerated Scaling System
So you know how to scale your budget efficiently while optimizing for lower CPI. Once you burn through your audiences you will need a proven system for expanding your reach and scale while keeping CPI low.
You get 2 powerful, proven to work scaling systems that Manol calls "Scale the Whale" and "Army of Minions"
Learn how to increase budgets without hurting CPI and while optimizing for higher ROAS
Best practices for scaling with Lookalikes & the top 5 mistakes to avoid that 95% of people do while scaling.
5. Ad Creative HACKS
Learn the secrets of creating high converting, highly engaging ads to increase CTR and get low CPI.
How to choose the best ad format for your app or game. Learn what's working in different niches and app categories.
The most important techniques you must know when creating your ad images, video and ad copy to get high CTR and high Relevance Score
The 2 secret hacks Manol uses to make his ads go viral, get tons organic traffic and reduce CPI
6. Increasing ARPU with App Engagement Ads
Learn how to increase your revenue by re-engaging your existing, highest value users by bringing them back in your app with Mobile App Engagement Ads.
Reactivate users that haven't been active in a while.
Increase user LTV and ARPU by retargeting top buyers who are most likely to spend again.
Best practices for creating Custom Audiences of high value user segments
7. Segmentation & Optimization
So you know how to identify the top performing segments in your target audience, reduce wasteful spend and scale in the top segment.
Learn how to quickly create A/B tests in Power Editor to identify top performing segments
8. Lookalikes Scaling System
Get the best practices for scaling with Lookalikes once you burn through your audience and your CPI starts increasing.
How to create high quality Lookalikes from different Custom Audience segments
Which Lookalikes % work best and how to target with Lookalikes for maximum efficiency
Watch real examples of scaling ads with Lookalikes and learn the mistakes that most people make when creating Lookalike
9. Amazon Ranks Cracked
How to Hit Page 1 on Amazon with $100 ad spend? Case Study + Step-by-Step System
Watch how Asif Pouchi used Manol's targeting system to rank his product on page 1 on Amazon
Watch how he sold out his entire inventory in 3 days. Isn't that a good problem to have?
And he achieved that with less than $100 spend on FB ads.
10. Free Traffic Boost System
Learn how to 10x your organic sales by driving massive free traffic by making your ads viral. Case Study + Step-by-Step System
Watch how Stefan was able to get 112,587 shares to a single FB ad with this simple ninja trick.
This resulted in thousands of sales that Stefan did not spend a penny for.
Not to mention the +10K leads he got for free which he can monetize with years.
Your Instructor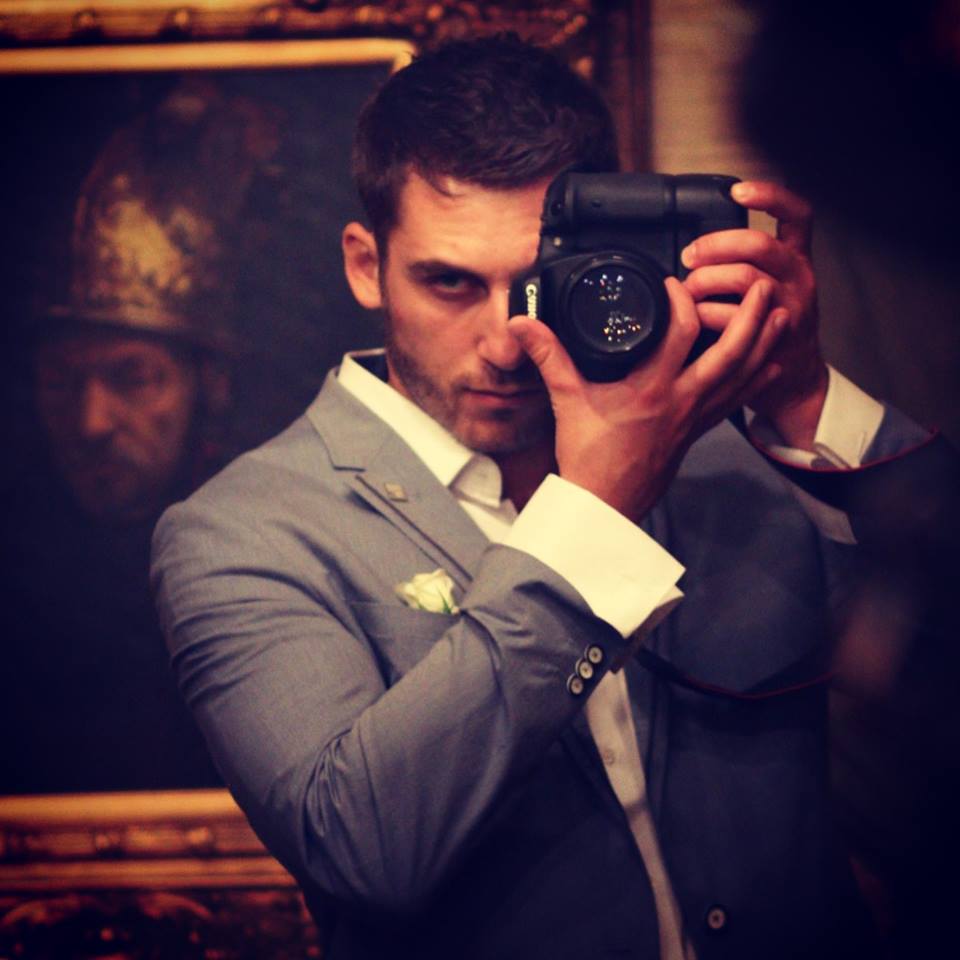 Manol Georgiev is a paid traffic consultant, specializing in mobile app user acquisition on Facebook and Instagram. In just the past 2 years his client list includes Game Academy, Apptopia, AppsFire and other top social gaming and mobile app companies.
He has managed over 20 million dollars in Facebook ads spend to acquire new users for +40 companies. If that weren't enough he also runs his own app business, with a game portfolio of over 6 million downloads.